What I do: 
I am an independent Business Intelligence consultant, specialising in Business Intelligence (BI) & Visual Analytics using the IBM 
Cognos
 suite of BI reporting tools and
Tableau
. Basically, I'm a "Reporting & Analytics" guy, and I've been involved in the business intelligence field since 1998 in a variety of roles including report developer, manager, team leader and consultant. I have experience in both large and small companies, creating reporting and analytical solutions for my customers.
My Background:
 I have a Bachelors degree in Commerce (B.Comm), majoring in Accounting which I earned at 
Western Sydney University
 and I have also completed several courses on Targeted selection interviewing, Leadership development and Problem solving (Kepner Tregoe). I've worked in a number of industries such as Banking and Finance, Utilities, Construction, Consulting, Education, Broadcasting and Truck Retail and Servicing. I believe in the importance of listening and understanding my customers needs as well as the value of building solid reporting frameworks for current and future reporting needs.
Years involved in the Business Intelligence Industry
Cognos Analytics 10.x, 11
Report Studio
Framework Manager
Transformer
Cognos Administration
Tableau Desktop
Data Preparation
Data Visualisation
Dashboard Design
Power BI
Power BI Desktop
Data Preparation
Data Visualisation
Dashboard Design
Office 2016/365
Visio 2016/365
Publisher 2016/365
VBA for Office
Mind Manager 2017
Photoshop CC
Lightroom CC
Illustrator CS6
Premiere Pro CS6
WordPress development
Website redesign
Elegant Themes Divi Builder
MailChimp
SQL Server 2012+
Oracle
Amazon Redshift
IBM DB2
CPA Australia – Associate member
Justice of the Peace (NSW)
Business Intelligence Consultant
2009 to Present
Working for numerous clients since 2009
Report Development using Cognos Analytics
Delivering solutions using Cognos, Tableau and other related tools
Working with business users to understand, define and create reporting and analytics that work

Team Leader
2007 – 2009
Managing a team of 5 developers to provide business intelligence services to our internal customers.
Manage relationships with software vendors for licensing and compliance

Operational Reporting Manager
2003-2007
Liaise with Business stakeholders to gather and define reporting requirements.
Design, Develop Business Intelligence Reports using IBM Cognos reporting tools.
Provide an Interface point to Boral Shared Business Services to get the right things done at the  right time.

MIS Manager
2001 – 2003
Design, Develop and Maintain Cognos Impromptu & Powerplay Reports.
Design & build metadata for Impromptu catalogues and PowerPlay Transformer cubes.
Consult with business stakeholders to determine analytic and reporting requirements.
Maintain the day-to-day operation of the reporting system and its overnight runs.
Develop processes and procedures for smooth operation of the reporting infrastructure.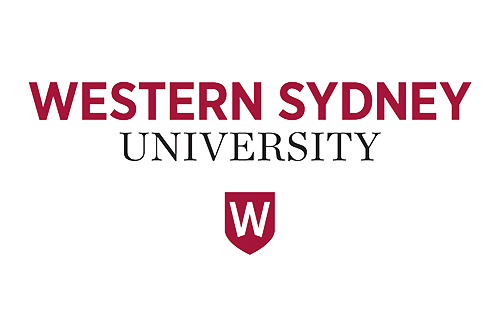 Bachelor of Commerce
Majoring in Accounting
Parramatta NSW
1993 to 1999 (Part Time)

Accounting Certificate
Certificate in the Credit Grade
Petersham, NSW
1983 to 1986 (Part Time)
Other things I do: 
In my spare time I study the martial arts of
Tae Kwon Do
and
Haidong Gumdo
. I currently hold the belt rank of 2nd Dan Black Belt (
Kukkiwon 
Certified) in Tae Kwon Do and 1st Dan Black Belt (World Haidong Gumdo Certified).
In 2011, I qualified to become a Tae Kwon Do Instructor with Nepean Wolves Martial Arts, which is a member of the Wolves Martial Arts group of clubs that are based in the Western Sydney, Blue Mountains and Hawkesbury districts of Sydney NSW Australia. I currently teach one night a week in St Clair, New South Wales.